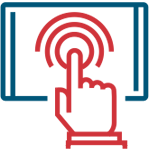 Ease of Use
Highly intuitive web user interface to access features at your fingertips.
Convenient dashboard to monitor the big picture.
Single sign-on and multi-factor authentication.
Ability to adapt cleanly to your environment using user defined data, field aliases, multiple data types, custom views and more.
Highly intuitive import feature to create seamlessly your original database and maintain it from external sources.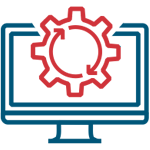 Powerful Feature Set
Unlimited data fields to track more critical information and easy to use change history.
Three different mobile data collection solutions.
Email alerts for scheduled activity snapshots.
Complete audit trails with clear change history tracking and a built-in audit process.
Asset Check-in / Check-out
Fully integrated Depreciation module with functional security and automatic entry of capital assets.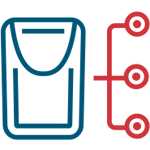 Simplifies Asset Tracking
A mobile application downloadable from Google Play or the Apple App Store.
All data is housed on highly secure and redundant Microsoft Azure servers.
Tiered pricing model so you only pay for what you use.
Inventory types for grouped and/or individual assets.
Hundreds of reports you can design and a report writer for quick views on demand
An exclusive relational design that delivers the pinnacle of efficiency and data accuracy.
Why our clients trust us with their inventory.
We use our software to conduct your inventory relying on the system design and internal controls to assure speed and accuracy. Each engagement is unique and our project solution is adapted to those needs. There are certain immutable standards applied to each project:
Domain Expertise
In depth knowledge and broad real-life experience enables our solutions to adapt to your requirements. Each installation is backed by experts who can guide your success.
Experienced Staff
Each project is managed by our skilled staff of inventory specialists.  Each team member has experience in performing inventories and in using the technology tools that underpin the data collection process.
Structured Quality Control
Built into the inventory process is a verification procedure to review and correct the errors that can occur during the field inventory process.  It assures near perfect results.
Clients That Trust Ingenium
Our fixed asset tracking software helped organizations track millions of assets last year. Start tracking yours.
Get Free Demo